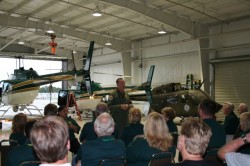 The Brevard County Sheriff's Office "Citizen's Academy" is a seven-week Program designed to give our citizens an inside look and working knowledge of every aspect of the Brevard County Sheriff's Office. This is a chance for our citizens to get a behind the scenes look at what the 1,500 proud men and women of the Sheriff's Office do on a daily basis. Participants are placed in a similar environment as newly hired deputies, where classes are taught by the Brevard County Sheriff's Training Staff. With varied activities and class interaction the instruction is comprehensive and each week presents different topics covering Agency operations and a variety of community safety and awareness issues.
Participants can expect the most "hands-on" experience that can possibly be provided where attendees will be afforded the chance to actually use some of the equipment utilized by the Sheriff's Office. It includes detailed information on such topics as uniformed patrol, special operations, criminal investigations, corrections, and many other interesting topics. Also available is an elective ride-a-long with a deputy during an actual patrol shift. You will also be taught how to properly handle handguns while experiencing a highly interactive video-based training simulator. You will enjoy a very unique opportunity to walk in the shoes of the proud men and women of our agency that work diligently to protect our community every day.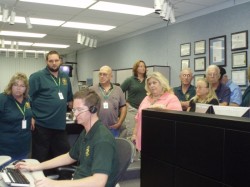 The Academy is open to all residents of Brevard County who are at least 18 and there is no physical fitness requirement to attend. We hope the experience will be not only informative, but fun and exciting as well!
For any additional information, please contact our Community Services Office at (321) 264-7755.
Citizens Academy Schedule
Coming Soon!