The Crime Prevention Unit is committed to providing innovative community relations, crime prevention and youth programs focused at reducing crime and improving the quality of life in Brevard County.
Business Programs
Commercial Security Surveys This involves a visit to your business by a Crime Prevention Practitioner, who will check the interior and exterior to identify potential security problems and recommend solutions. These surveys are CONFIDENTIAL and FREE.
---
Workplace Safety Educational seminar on the various tactics to keep employees safe at their workplaces.
Community Programs
Identity Theft Theft of identity is fast becoming the most prevalent and costly financial crime in the nation. It is estimated that more than 40,000 people have their identity stolen each year, costing consumers and the financial industry billions of dollars. This presentation explains how criminals can obtain your personal information. It also gives tips on how to protect yourself and what to do if you think you may be a victim.
---
Neighborhood Watch This self-help effort centers around neighbors and law enforcement personnel working together to increase community awareness and reduce crime. This program includes an explanation of Operation Identification – marking and recording your possessions.
---
Frauds and Scams This presentation explains the different types of frauds and how they work. It also identifies ways to prevent becoming a victim of a con artist.
---
Home Security Survey This involves a home visit by a Crime Prevention Practitioner, who will check the interior and exterior to identify potential security problems and recommend solutions. These surveys are CONFIDENTIAL and FREE.
---
Personal Safety This program discusses steps individuals can take to avoid becoming crime victims.
---
Senior Safety This self-protection and home security program is geared toward the special needs of senior citizens.
---
Files of Life Record vital medical information and keep it in your home in a format and location that emergency responders will know to look for, in the event you are unable to speak for yourself in a medical emergency.
---
Project Lifesaver Through a partnership with Brevard County TRIAD, this program is designed to track and locate lost patients suffering from Alzheimer's, Down's Syndrome or Autism. A bracelet is provided to the individual that can be tracked using both ground and air tracking receivers. The Aviation Unit will supervise the tracking through a group of specially trained deputies.
Youth Programs

B.A.M. Brevard Attitude Modification – This phenomenal program was designed to encompass the consequences of poor attitudes, bad decisions, and committing crimes. In this program, we hold nothing back. The program is designed to give youth a healthy dose of realism and educate them about the dangers of using drugs and alcohol.
---
BCSO PAL Offers structured and personal guidance to youth. A crime prevention program utilizing educational, athletic and recreational activities to create trust and understanding between Deputies and youth in our community. Learn More…
---
Florida Sheriffs Youth Ranches Offer a broad range of family-centered services to help prevent juvenile delinquency and develop lawful, productive citizens. Learn More…
---
Explorer Program Is a volunteer program for young people between the ages of 13 and 21. Explorers learn how law enforcement works and participate in "ride a longs", competitions, and community events.
---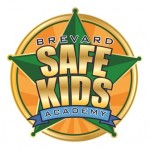 Brevard Safe Kids Academy – The Brevard Safe Kids Academy is offered to children ages 5 through 12 and is conducted in a classroom setting consisting a 3 hour session. Children will receive hands on practical experience in the six major topics of instruction. Internet Safety-Fire Safety-Dialing 911-Home Safety-Anti Bullying-Stranger Awareness
Safe Kids Academy Registration Form
---
"Shop with a Cop" Holiday Program serving children from families in financial need by providing them the opportunity to shop with a deputy sheriff with donated funds for gifts for themselves or family members.
Letter to the Parent   Shop With A COP Application  (Due by November 17th)
---
The Brevard County Sheriff's Office supports the efforts of Project ChildSafe and is happy to provide gunlocks at all of our Precincts as well as at our Community Services Office in The Avenue Viera.  For more information on Project ChildSafe, please visit www.projectchildsafe.com.
---

Project Lifesaver Is a program designed to assist in the tracking and locating of persons with Alzheimer's and disorders such as Down's Syndrome or Autism. Learn More…
---
The Drug-Free Calendar Contest Is a proactive substance abuse project where kids teach organization kids about the benefits of a drug-free life. The Brevard County Drug-Free Calendar Contest is a six month process which begins just prior to the start of each school year and culminates with an awards ceremony for the winners. Learn More…
---
Child Fingerprinting
This service is available to all children to age 12. Fingerprint cards are given to parents for their records.
---
Child Safety
Designed for 4 to 8-year-olds, this program helps children learn to deal safely with strangers – avoiding conversations, knowing what to do when approached and identifying trusted adults to whom they can go for help. Parents are encouraged to attend and to reinforce the concepts discussed.
---
Officer Friendly
Deputies visit with children ages pre-school to 12, explaining their jobs as law enforcement officers, answering questions and giving them a close-up lights-and-siren look at a patrol car.
Unit Contact Information
For more information send email to crimeprevention@bcso.us.