Update Reference Deputy Involved Shooting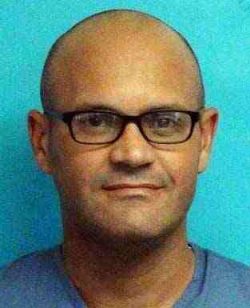 The Brevard County Sheriff's Office is updating the Officer Involved Shooting incident from yesterday evening.
The incident took place on February 8, 2018 at approximately 4:09 p.m. when the Brevard County Sheriff's Office responded to Honey Lane, Grant after a 911 emergency call was received advising that a male was in the process of attempting to commit suicide. The family member advised that the male had a sharp edged weapon that he was using to harm himself. After arriving at the scene, two deputies made contact with the subject. During this contact, a less lethal device was deployed in an attempt to neutralize the subject's aggressive actions. The less lethal deployment was unsuccessful, after which one deputy responded with deadly force.
The subject is identified as 35-year-old, Ricardo Enrique Colon, of Grant who was transported to a local hospital in critical condition. The subject later succumbed to his injuries and was transported to the Medical Examiner for a post mortem examination.
The deputies involved in last night's incident are identified as Deputy Kelly Dobson and Deputy Jose Santos.
Deputy Kelly Dobson has been a member of the Sheriff's Office since October 2001. Deputy Jose Santos has been a member of the Sheriff's Office since January 2003, and previously served as a Correction's Officer in Orange County. Both are currently assigned as patrol deputies at our South Precinct.
As is customary in officer involved shootings, both deputies have been placed on Administrative Leave pending the outcome of the investigation.
Also attached with this release are the redacted 911 calls for this incident.
The investigation of this incident is ongoing. We will provide updates
and further details as they become available. Anyone who may have
information about this incident is asked to please call Agent Wendy Wheeler of the Brevard County Sheriff's Office Homicide Unit at 321-633-8413.
For additional information concerning this News Release, please call PIO Tod Goodyear of the Brevard County Sheriff's Office at 321-501-7594.