NR 18-24 Update Reference Deputy Involved Shooting
The Brevard County Sheriff's Office is updating the Officer Involved Shooting incident from May 3, 2018.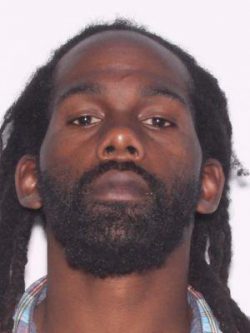 The incident took place on May 3, 2018 at approximately 4:43 a.m. when the Brevard County Sheriff's Office responded to a residence on Hartman Lane, Mims after a 911 emergency call was received from a female advising that her ex-boyfriend was outside of her home. The female advised that she was afraid of the subject and was hiding in a closet in the residence. Upon arrival, Deputies encountered the suspect. As deputies attempted to make contact, the suspect drove his vehicle in the direction of the responding deputies, at which time one deputy fired his duty weapon. 
The suspect then drove away from the scene with deputies in pursuit. The pursuit travelled to I-95 south to State Road 407 where the suspect travelled westbound to State Road 528. The suspect then traveled westbound on SR 528, at which time a Brevard County Deputy performed a PIT maneuver on the suspect vehicle just west of the Brevard County line, which successfully disabled the vehicle. The suspect was then taken into custody and it was determined that he had suffered a gunshot wound. 
The subject is identified as 35-year-old, Blondine Valsaint, of Orlando who was transported to the hospital in serious condition. Valsaint was released from the hospital to the custody of the Brevard County Sheriff's Office where he was transported to the Brevard County Jail on charges of Aggravated Stalking, Aggravated Assault on a Law Enforcement Officer and Aggravated Fleeing and Eluding. The charges relate to arrest warrants that were authorized by a judge. Valsaint is currently incarcerated on a No Bond status. 
The deputy involved in the incident is identified as Deputy Nathanael Rowell.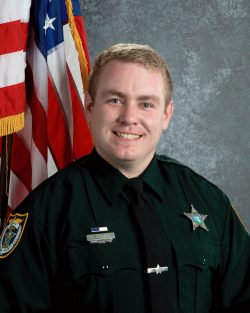 Deputy Rowell has been a member of the Sheriff's Office since August of 2015. He is currently assigned as a patrol deputy at our North Precinct. 
As is customary in officer involved shootings, Deputy Rowell has been placed on Administrative Leave pending the outcome of the investigation. 
The investigation of this incident is ongoing. We will provide updates and further details as they become available. Anyone who may have information about this incident is asked to please call Agent Troy Deavers of the Brevard County Sheriff's Office Homicide Unit at 321-633-8413. 
For additional information concerning this News Release, please call PIO Tod Goodyear of the Brevard County Sheriff's Office at 321-501-7594.