---
B.A.M. Brevard Attitude Modification – Brevard Attitude Modification program is designed to address youth who have behavior and attitude issues at home and school. The Behavior Attitude Modification program is offered to both male and females, ages 10-17, pending a review of a completed BAM application. This program is designed to show youth who participate what the consequences of poor attitudes, bad decisions, can be if they continue on the path of those decisions, while also showing them how to make good decisions and teaching them life skills. We do our best to redirect them on a better path for their future. BAM consists of a mock court hearing, jail tour, county morgue tour, physical fitness exercise and a life skills lesson. Each participant will be dressed out in an inmate's uniform, shackled, and will eat a lunch provided by our jail staff. This program is offered at no cost.
---
Camp Chance
Camp Chance is located at Jakes Lake in Cocoa, and is available to any local non-profit organization for a day, night, or a weekend trip. Organizations have access to our kitchen, classroom, and restrooms. Upon request, canoes are also available for use on the lake. Interested non-profit organization must make reservations, submit an application, provide proof of insurance, and complete adult and minor waivers, if necessary.
---
Explorer Program
The Brevard County Sheriff's Office Explorer Program is open to young men and women ages 13 and to 17 years old, who have completed
the 8th grade and have an interest in learning more about careers in the field of law enforcement. The Explorer program provides educational training programs for young adults on the purpose, mission, and objectives of law enforcement. The program provides career orientation experiences, leadership opportunities, and community service activities. The primary goals of the program are to help young adults choose a career path in law enforcement, and challenging participants to become responsible citizens in their communities. For more information on the Explorer program contact the Corporal Jay Martinez or Corporal Pam Hibbs at 321-264-7755.
---
Florida Sheriffs Youth Ranches
Offer a broad range of family-centered services to help prevent juvenile delinquency and develop lawful, productive citizens. Learn More…
---
Milk and Donuts with the Sheriff
The Brevard County Sheriff's Office Milk and Donuts with the Sheriff program was designed for elementary age students have the opportunity to interact with law enforcement in a positive way at an early age. Sheriff Ivey, and a members of our Crime Prevention Unit, visit elementary schools throughout the county, during this event, our team talks about be responsible, being respectful to their teachers as well as they will get the have the opportunity to ask the Sheriff and our team questions all while learning more about law enforcement and our Agency.
---
Project ChildSafe
The Brevard County Sheriff's Office supports the efforts of Project ChildSafe and is happy to provide gunlocks at all of our Precincts as well as at our Community Services Office in The Avenue Viera. For more information on Project ChildSafe, please visit www.projectchildsafe.com.
---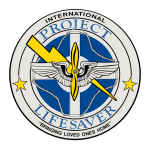 Is a program designed to assist in the tracking and locating of persons with Alzheimer's and disorders such as Down's Syndrome orAutism. Learn More…
---
Shop with a Cop
Shop With A Cop is a program that is designed to help families in need during the Christmas Season, this program is designed to partner children in need with a Brevard County Sheriff's Office Deputy to go shopping for Christmas Presents for themselves. Every year families from across the county submit applications to our Community Services Unit and the Brevard County Sheriff's Office Charity then helps raise money to meet the need so every child has a present Christmas morning.
2021 Parent Letter and Application
---
Message from Sheriff Ivey: "The Brevard County Sheriff's Office is committed to protecting our young drivers while doing everything possible to significantly reduce the number of injuries and deaths associated with traffic accidents. The Florida Sheriff's Association's Teen Driving Challenge is a "hands on" course that improves driving skills, vehicle awareness, and the development of good driving habits. I am honored to partner with the Florida Sheriff's Association on this amazing program and invite your teen to participate in this life saving course."
---
Unit Contact Information
For more information call 321-264-7755.