NR 18-28 Mims Death Investigation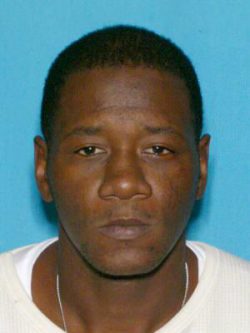 The Brevard County Sheriff's Office has identified the victim who was discovered deceased in a burning vehicle in Mims. The victim is identified as 38-year-old, Tony Shaniel Butler of Titusville. 
The investigation began shortly after 3:00 p. m., Monday afternoon, July 9, 2018, when the Sheriff's Office received a 911 emergency call advising that a vehicle was on fire in a wooded area on Bethune Avenue just south of Wylie Avenue in Mims. After the flames were extinguished by Brevard County Fire Rescue personnel, the body of Butler was discovered in the vehicle. 
Preliminary findings of the autopsy performed by the Brevard County Medical Examiner has ruled the death a homicide. No further information is being released at this time. Updates will be provided as they become available. 
Anyone who may have information about this Homicide is asked to please call Agent Wayne Simock of the Brevard County Sheriff's Office Homicide Unit at 321-633-8413 or CRIMELINE at 1-800-423-TIPS(8477). All calls to CRIMELINE are confidential and callers can remain anonymous and be eligible for a reward. 
For additional information concerning this News Release, please call PIO Tod Goodyear of the Brevard County Sheriff's Office at 321-501-7594.