NR 18-31 Update Reference Death Investigation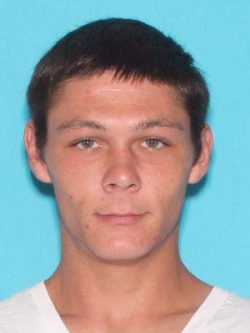 The Brevard County Sheriff's Office has identified the decedent who was discovered in the water southeast of the Pineda Causeway. The victim is identified as 23-year-old, John Romer of West Melbourne.
The investigation began shortly before 9:00 a.m., Wednesday morning, September 26, 2018, when the Sheriff's Office was notified of possible human remains. Deputies responded to the location and the Sheriff's Office Dive Team recovered the body, which was transported to the Medical Examiner's Office. The investigation is continuing to determine the circumstances surrounding the death of Mr. Romer.
Results of the autopsy performed by the Brevard County Medical Examiner are pending at this time. Updates will be provided as information becomes available.
Anyone who may have information about this death is asked to please call Agent Don Reynolds of the Brevard County Sheriff's Office at 321-633-8413 or CRIMELINE at 1-800-423-TIPS(8477). All calls to CRIMELINE are confidential and callers can remain anonymous and be eligible for a reward.
For additional information concerning this News Release, please call PIO Tod Goodyear of the Brevard County Sheriff's Office at 321-501-7594.