NR 18-35 Sheriff's Office Conducting Cocoa Death Investigation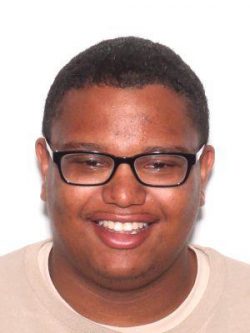 On October 8, 2018, the Brevard County Sheriff's Office and Cocoa Police Department were notified of possible human remains in the Indian River. Sheriff's Office and CPD Marine vessels then searched the area and located a body by the Hubert Humphrey Causeway, Cocoa. The Sheriff's Office was then requested by the Cocoa Police Department to assist by conducting the death investigation due to the resources required. 
The Sheriff's Office Dive Team recovered the body, which was transported to the Medical Examiner's Office. The decedent is identified as 19-year-old, Zachary Stickle of Cocoa. 
There were no obvious signs of trauma or foul play and the decedent was in possession of personal property and valuables. The investigation is continuing to determine the nature and cause of death. An autopsy is expected to be conducted today by the Brevard County Medical Examiner. Updates will be provided as information becomes available. 
Anyone who may have information about Mr. Sickle is asked to please call Agent Jennifer Straight of the Brevard County Sheriff's Office at 321-633-8413 or CRIMELINE at 1-800-423-TIPS(8477). All calls to CRIMELINE are confidential and callers can remain anonymous and be eligible for a reward. 
For additional information concerning this News Release, please call PIO Tod Goodyear of the Brevard County Sheriff's Office at 321-501-7594.