NR 19-09 Task Force Arrests Multiple Suspects for Theft pf Fuel
March 7, 2019 - 4:39 pm
Category: Arrests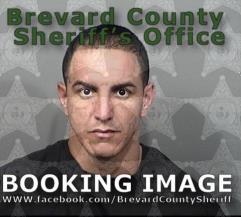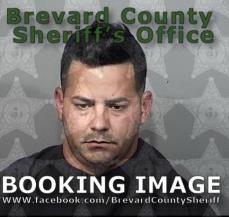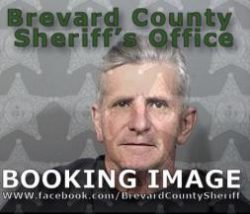 The Brevard County Sheriff's Office has arrested 29-year-old, Yasiel Ventura of Orlando, 27-year-old Didiel Rojas of Hialeah, 29-year-old, Luis Ortiz of Orlando, 59-year-old, Jose Fernandini of Orlando and 29-year-old, Jose Betancourt of Yankton, South Dakota for attempting to steal hundreds of gallons of fuel. All were charged with Unlawful Conveyance of Fuel. They were transported to the Brevard County Jail on a $3,000.00 bond.
The arrests occurred on March 6, 2019, after the Economic Crimes Task Force received information from concerned employees in reference to two vehicles that had been making suspicious transactions at multiple gas pumps in Brevard County. Agents observed vehicles being driven by Ortiz and Rojas that matched the suspicious vehicles at a gas station in Melbourne. The vehicles were stopped upon leaving the area whereupon it was discovered each of the vehicles contained unlawful concealed fuel bladders. A third vehicle driven by Fernandini was observed at a nearby gas station that was also discovered to be carrying an illegal concealed fuel bladder.
While this investigation was occurring in Melbourne, agents were advised that there were two vehicles at a gas station located in Cocoa that matched the description of vehicles that had previously made multiple suspicious fuel transactions. Agents contacted patrol personnel from the Sheriff's Office and the Cocoa Police Department who were able to make contact with both vehicles. During the stop of these vehicles, which were driven by Ventura and Betancourt it was discovered that each contained illegal concealed fuel bladders as well.
The vehicles, described as two shuttle buses, two large pickup trucks and a lawn style pump sprayer were seized and taken to the Sheriff's Office Impound Yard. A search of the vehicles conducted after the issuance of a search warrant, uncovered hundreds of fraudulent credit and rewards cards.
The Sheriff's Office was joined by an investigator from the Florida Highway Patrol who inspected the vehicles and determined that each was equipped with illegal fuel bladders that did not conform to DOT regulations. FHP is an integral part of the investigative process, providing inspection expertise.
Additional charges for the possession and criminal use of another person's personal information are still pending the completion of the ongoing investigation.
For additional information, please call PIO Tod Goodyear of the Brevard County Sheriff's Office at 321-501-7594.