NR-19-37 Victim Identified in Rockledge Death Investigation
Investigative Update: The Brevard County Sheriff's Office is releasing the name of the decedent who was discovered on Sharon Lane in unincorporated Rockledge. The victim is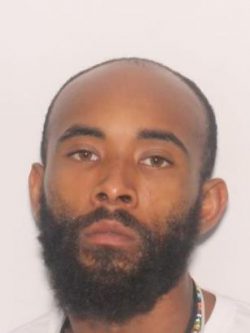 identified as 27-year-old, Nigel Daise of Kissimmee.
The investigation began after a call was received from a citizen who advised an adult male was laying just off the roadway on Sharon Lane. Deputies responded to the scene and determined that the male was deceased. Homicide agents and Crime Scene investigators responded and began processing the scene for evidence and canvassing the neighborhood for possible witnesses. Based on the investigation to date it appears that the death occurred at another location and the male was brought to Sharon Lane and placed on the side of the roadway.
The victim's body was transported to the Medical Examiners' Office where an autopsy was conducted earlier today. The Medical Examiner's preliminary findings concluded that the victim died due to traumatic injuries he received and the case has been classified as a homicide. The Sheriff's Office is not releasing specific information about the injuries due to the ongoing investigation.
Investigators are continuing to develop information concerning the circumstances that led up to the death of the victim and the activities of the suspect(s) after the homicide. Updates will be provided as they become available.
Anyone who may have information about this Homicide is asked to please call Agent Wendy Wheeler of the Brevard County Sheriff's Office Homicide Unit at 321-633-8413 or CRIMELINE at 1-800-423-TIPS (8477). All calls to CRIMELINE are confidential and callers can remain anonymous and be eligible for a reward.
For additional information concerning this News Release, please call PIO Tod Goodyear of the Brevard County Sheriff's Office at 321-501-7594.