NR 19-38 Female Found Near Beachline Identified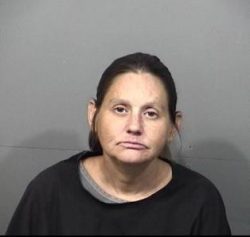 The Brevard County Sheriff's Office has identified the decedent who was discovered near the water at Mile Marker 50 of the Beachline, yesterday. The victim is identified as 34-year-old, Ashley Marrotta of Merritt Island
The investigation began shortly after 1:30 p.m., Sunday, October 27, 2019, when the Sheriff's Office was notified by citizens launching their boat of a possible deceased person. Deputies responded to the location and confirmed the death of Ms. Marrotta. The investigation is continuing to determine the circumstances surrounding the death and investigators are seeking information from anyone who may have seen or had contact with the victim since Friday, October 25, 2019. The victim is 5'00 tall, weighs approximately 107 pounds and has brown hair and hazel eyes. She was found wearing a black tank top and light colored jean shorts.
Anyone who may have information is asked to please call Agent Jennifer Straight of the Brevard County Sheriff's Office, Homicide Unit at 321-633-8413 or CRIMELINE at 1-800-423-TIPS(8477). All calls to CRIMELINE are confidential and callers can remain anonymous and be eligible for a reward.
Results of the autopsy performed by the Brevard County Medical Examiner are pending at this time. Updates will be provided as information becomes available.
For additional information concerning this News Release, please call PIO Tod Goodyear of the Brevard County Sheriff's Office at 321-501-7594.