NR 20-08 Domestic Violence Incident Ends in Homicide
April 17, 2020 - 3:18 pm
Category: Arrests
The Brevard County Sheriff's Office has arrested 32-year-old, Julius Perry of Cocoa for shooting his wife during a domestic violence incident. Perry was charged with 2nd Degree Murder and Possession of a Firearm by Convicted Felon and is currently being held at the Brevard County Jail on a No Bond status.
The investigation began shortly after 4:00 a.m. this morning, April, 17, 2020, when deputies responded to a residence on Walter Street, in unincorporated Cocoa, in reference to a female who had been shot. Upon arrival, deputies located the female victim deceased at the scene. The decedent is identified as 35-year-old, Rachael Emond of Cocoa.
The investigation has determined that the shooting occurred during a domestic violence incident between Perry and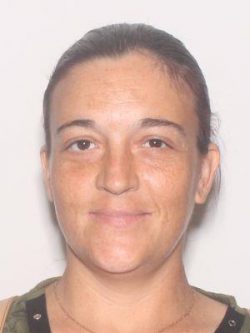 the victim. The investigation determined that an argument ensued between the two that escalated to a point where Perry fired a handgun striking the victim.
The victim was transported to the Medical Examiner's Office where an autopsy will be conducted.
Anyone who may have information about this death investigation is asked to please call Agent Carmen Minthorn of the Brevard County Sheriff's Office Homicide Unit at 321-633-8413 .
For additional information concerning this News Release, please call PIO Tod Goodyear of the Brevard County Sheriff's Office at 321-501-7594.