NR 20-16 Micco Man Arrested in Shooting Death
July 31, 2020 - 5:48 pm
Category: Arrests
The Brevard County Sheriff's Office has arrested 68-year-old, Leonard Crosta in connection with a shooting death that occurred on Sunday, July 26, 2020 in Micco.
Crosta was arrested earlier today after a warrant was issued by the Honorable Judge Nancy Maloney, charging him with Second Degree Murder with a Firearm. Crosta was transported to the Brevard County Jail where he is being held on a No Bond status. The victim is identified as 67-year-old Robert Kennedy of Barefoot Bay.
The investigation began on July 26, 2020, at approximately 8:30 pm, when deputies responded to a report of a shooting on Pine Ridge Trail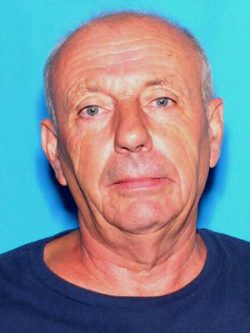 in Micco. Upon the arrival of deputies, Mr. Kennedy was located inside a vehicle suffering from an apparent gunshot wound. Kennedy was transported from the scene to a local hospital where he was pronounced deceased.
Crosta was located at the scene and was found to be in possession of a handgun. Homicide Agents and Crime Scene Investigators responded to the scene to conduct the investigation and collect evidence. The investigation determined that the two men had returned to the location after drinking at a local establishment. While parked a disagreement took place that ended with Crosta allegedly shooting Kennedy.