NR 21-09 Decedent Identified in Death Investigation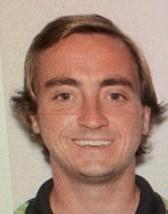 The Brevard County Sheriff's Office has identified the individual who was shot and died early Wednesday morning in Merritt Island. The decedent is 25-year-old Matthew Nicol of Merritt Island.
The investigation thus far has determined that the death of Nicol occurred during what appears to have been an armed robbery attempt at Nicol's residence. Deputies responded to a home on East Hall Road after receiving a call from a resident advising that he had heard what was he believed to be gunshots or possibly glass breaking and upon investigating the noise found Nicol injured in the residence. Deputies arrived at the residence finding Nicol deceased. The scene was secured and agents from the Homicide Unit and Crime Scene Investigators began the investigation.
The investigation is ongoing as agents continue to conduct interviews and examine evidence from the scene. Based on the information thus far obtained it appears that this was an isolated incident where the residence was specifically targeted. No arrests have been made at this time. Updates will be provided as new information becomes available.
Anyone who may have information about this death investigation is asked to please call Agent Don Reynolds of the Brevard County Sheriff's Office Homicide Unit at 321-633-8413.
For additional information concerning this News Release, please call PIO Tod Goodyear of the Brevard County Sheriff's Office at 321-501-7594.