Civil Office Locations:
 Judicial Process Unit
Civil Unit (Main Office)
700 S. Park Ave Titusville, FL 32780
Phone: (321) 264-5207
Fax: (321) 747-9503
Hours of Operation: Monday-Friday 8:00 am- 5:00 pm
Viera Office at Moore Justice Center (Viera Courthouse):
2825 Judge Fran Jamieson Way
Viera, Florida 32940Phone: 321-617-7250
Hours of Operation: Monday-Friday 8:00 am- 5:00 pm (Closed for Lunch 12:00-1:00)
NO PERSONAL checks will be accepted
Cash
Money Order
Cashier's Check
Credit/Debit Card
Business checks
Checks accepted will pay to the order of: Brevard County Sheriff's Office.
Types of Services
Summons
Subpoenas
5 day Eviction summons
5/20 Eviction summons
Unlawful Detainers
Writ of Garnishment
Writ of Possessions
Writ of Replevin
Writ of Attachment
Civil Writ of Attachment
Deposition Notices that need service for any Brevard County Sheriff's Office employee, please send an email to : depositionnotices@bcso.us
---
Required Documents for Service
One (1) original document with  seal or certified copy from Clerk of Court or E-Filed through Clerk of Court copy
One (1) service copy of Original document listed above
Any supporting documents. For example:

Summons requires a petition/complaint
Notice to Appear summons requires a statement of claim.

If you would like a copy of the return of service, a self-addressed and stamped envelope or an e-mail address will need to be provided with the documents.
All of the listed fees (except advance deposits) shall be NON-REFUNDABLE once received by the Sheriff's Office.
All civil process received with incorrect paperwork will be returned.
---
Civil Process Schedule of Fees (per F.S.S. 30.231) EFFECTIVELY JULY 1, 2009 as follows. (SEE REVISION AS IT RELATES TO HOUSE BILL 627 (2014)
Summons (except executions) – $40.00 per person
5 day eviction summons-$ 40.00 per person
5/20 Eviction summons-$40.00 per person
Unlawful Detainers-$40.00 per person
Subpoena's (for each witness to be served) – $40.00
Writ of Possession- $90.00
Writ of Replevin- $ 90.00
Writ of Attachment- $ 90.00
Civil Writ of Bodily Attachment- $90.00
If you cannot pay Sheriffs Fee for service: The Clerk of the Court may prepare a Certificate of Indigency" to waive sheriff's fees. www.brevardclerk.us
---
Levy Schedule of Fees 
Examples of Fees: These vary depending on what you are taking, please call.
Minimum Cost Deposit of $2,300 – Small Vehicles, Motorcycles, Small Trucks, Small Boats.
Minimum Cost Deposit of $2,800 – Large Vehicles; Motor Homes, Semi's, Tractor Trailers.
Minimum Cost Deposit of $1,000 – Real Property; Stocks, Bonds, Jewelry.
Personal Property: Office Furnishings; Businesses: Price To Be Determined On Quantity Of Items Being Levied. An Inventory List Will Need To Be Seen Before An Amount Is Determined. ** Larger Boats, Heavy Equipment Etc., To Be Determined On the Situation.
LEVY FEES:

Processing writ and preparing file (formerly docket/index) – $40.00
Levy (one fee allowed unless property seized at different locations) – $50.00
Preparing Advertisement – $40.00
Holding Sale – $40.00
Sheriff's Deed/Bill of Sale each – $40.00
Certified Mailing – actual cost
Court filings – (clerk's fees)
Storage and haulage – actual cost
Other services as required (locksmith, electrician) – actual cost
All Writs of Execution are processed in the Main Judicial Process Civil Office at 700 S. Park Ave., Titusville, FL 32780.
Click Here For Levy Requirements
---
COMING SOON!!
Online Payments
Civil Process On Line Search Tool
---
These offices do not issue court documents, but acts on behalf of the Courts. For question pertaining to Clerk of Courts procedures and fees contact the Clerk of the Courts at (321) 637-5413 or go to www.brevardclerk.us.
Brevard County Courthouses
For Driving Directions see the 18th Judicial Circuit website.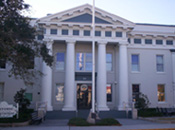 Vasser B. Carlton Historic Titusville Courthouse
504 Palm Ave
Titusville, FL 32796Map It
---
Harry T. & Hariette V. Moore Justice Center
2825 Judge Fran Jamieson Way
Viera, FL 32940Map It
---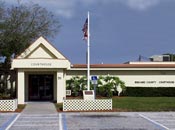 South Brevard Courthouse
51 South Nieman Ave.
Melbourne, FL 32901Map It