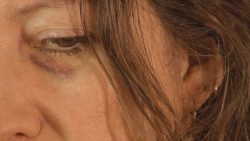 Domestic violence intervention is a high priority for the Brevard County Sheriff's Office. The Special Victims Unit conducts follow-up investigations on domestic violence related crimes and works diligently to identify and prevent further crimes of family violence. All of the Agents assigned to the Special Victims Unit are experienced investigators who have received specific training on conducting domestic violence related investigations.
Unit Contact Information
Special Victims Unit
340 Gus Hipp Blvd.
Rockledge, Fl 32955
Phone: (321) 633-8414
Did You Know….?
In the United States, a woman is battered every 15 seconds.
1 out of every 4 women in the U.S. has been assaulted by an intimate partner.
78% of rapes include a person the victim knows.
37% of those who sought care in hospital emergency rooms for violence-related injuries were injured by a current or former spouse, boyfriend, or girlfriend.
Approximately three-quarters of all domestic victimizations go unreported.
Victimization occurs within all genders, races, ethnic backgrounds, cultures, socioeconomic status, age, and sexual orientations.
Domestic Violence Shelters
Salvation Army
PO Box 1540, Cocoa, Fl 32922-1540
(321) 631-2764
Serene Harbor
PO Box 100039, Palm Bay, Fl 32910-0039
(321) 726-8282