NR 20-01 Deputy Involved Shooting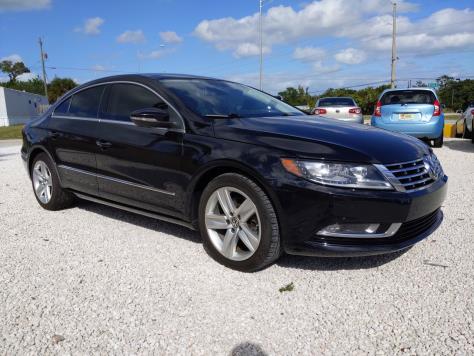 On January 10, 2020, a Brevard County Sheriff's Office deputy observed a vehicle matching the description of a known stolen vehicle in the parking lot of the Sav-a-Lot Foods located at 1208 Dixon Boulevard, Cocoa. The deputy approached the vehicle to further investigate, at which time the driver of the vehicle allegedly accelerated driving the vehicle directly toward the deputy. The deputy was struck by the fleeing vehicle, which continued out of the parking lot. In an effort to defend himself as the vehicle approached, the deputy fired on the vehicle. The vehicle was last seen travelling northbound on Pineda Street. The deputy was transported to the hospital for treatment.
A search of the surrounding area was conducted, however the vehicle was not located. The vehicle is described as a 2014, black in color, four-door, Volkswagen sedan. At the time of the incident the vehicle was occupied by two black males.
The Sheriff's Office is conducting the investigation as Agents are interviewing witnesses and collecting evidence at the scene.
At this time, the Sheriff's Office is not releasing the name of the deputy involved in this incident. We will provide updates and further details as they become available.
The Deputy has been placed on paid administrative leave as is customary in officer involved shootings.
Anyone who may have information about this incident is asked to please call Agent Wendy Wheeler of the Brevard County Sheriff's Office Homicide Unit at 321-633-8413 or CRIMELINE at 1-800-423-TIPS (8477). All calls to CRIMELINE are confidential and callers can remain anonymous and be eligible for a reward.
For additional information concerning this News Release, please call PIO Tod Goodyear of the Brevard County Sheriff's Office at 321-501-7594.